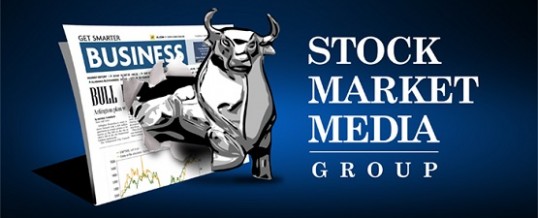 Stock Market Media Group, a research and content development investor relations firm, issued its Third Quarter Update and the first installment of its Nuvilex, Inc. (OTCQB: NVLX): Road to Phase III Clinical Trials Report today.  
After reviewing a number of recent events at the company including, an acquisition of exclusive worldwide licenses associated with the live-cell encapsulation-based pancreatic cancer treatment, and the return of 100 million shares to the company's treasury, we have released our latest update and report on Nuvilex, Inc.
To Read the Nuvilex, Inc.: Road to Phase III Clinical Trials Report visit www.stockmarketmediagroup.com/reports
Stock Market Media feels this latest acquisition of cancer assets moves Nuvilex, Inc. closer to its late stage clinical trials for the treatment of advanced, inoperable pancreatic cancer.  For this reason, the firm will be following the company and keeping close tabs on the events coming from Nuvilex in its Road to Phase III Clinical Trials Reports. 
The future clinical trials using the live-cell encapsulation technology will be pivotal in the future of Nuvilex and the company's control of this technology in the oncology arena.  As it relates to any company or entity whatsoever using this technology for the treatment of any type of cancer, all roads lead to Nuvilex.
In addition to this Report, Stock Market Media will be conducting a live interview with the company's COO, Dr. Gerald Crabtree in the very near future.  This interview will have a strong emphasis on the significance of this acquisition and Phase III clinical trials.  Read our Report at www.stockmarketmediagroup.com/reports.
Also, stay tuned for our live Interview.  If you are interested in our asking Dr. Crabtree a specific question, please email that question to us at interview@stockmarketmediagroup.com.
About Stock Market Media Group
Stock Market Media Group is a full service Investment Relations firm specializing in Research and Content Development. It offers a platform for CEOs to tell their story through the media with Research Reports, CEO Interviews and Feature Articles while building a library of Research for Investors. For more information: www.stockmarketmediagroup.com
Contact:
Stock Market Media Group
info@stockmarketmediagroup.com
(646) 397-4020