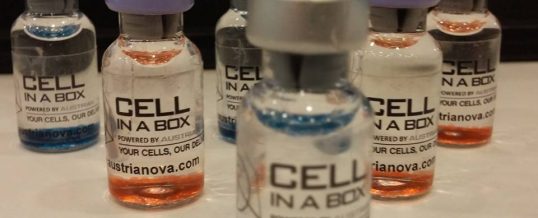 Written by Ι Stock Market Media — May 30, 2018
Today Stock Market Media Group is releasing its latest Interview in our series of CEO Interviews. Today we welcome PharmaCyte Biotech (OTCQB: PMCB) a clinical stage biotechnology company focused on developing targeted cellular therapies for cancer and diabetes using its signature live-cell encapsulation technology, Cell-in-a-Box®, and the company's Chief Executive Officer, Kenneth L. Waggoner, and its Chief Scientific Officer, Prof. Walter H. Günzburg.
Click Here to Listen to Our Latest CEO Interview
The interview covered such topics as the current status of the Investigational New Drug Application (IND), what remains to be completed in order to finish the IND, the live-cell encapsulation process at Austrianova in Thailand, the trial design for the planned clinical trial in patients with locally advanced, non-metastatic, inoperable pancreatic cancer (LAPC), the selection process of the Contract Research Organization (CRO) for the upcoming clinical trial and a number of other topics.
PharmaCyte's Chief Executive Officer, Kenneth L. Waggoner, commented, "We are grateful to Stock Market Media for offering us a platform to tell our story and to update shareholders on our current work and priorities towards filing the IND and preparing for our planned clinical trial in patients with LAPC. The interviews with Prof. Günzburg and myself come at an ideal time and serve as a thorough update for our shareholders in lieu of a shareholder conference call, which just isn't feasible at the current time with the amount of work we have in front of us. I feel like we were able to cover all of the topics that shareholders have been writing in about and calling our investor relations department to discuss."
Click Here to Listen to Our Latest CEO Interview